The 5 things that'll make you want to come and visit us
Enjoying a glass of Coteaux du Layon wine while boating on the Loire
Being surprised by the warm welcome and the friendliness of the local people
Understanding what the French call 'la douceur angevine' (the sweetness of Anjou) and the art of living well – there's nothing like it to help you unwind!
Enjoying the many activities in the heart of the countryside
Taking some amazing snapshots for your Instagram account or holiday album

In the heart of the countryside
In 2000, UNESCO declared the Loire Valley a World Heritage Site as a cultural landscape recognized for its outstanding and universal value. Discover the flora and fauna of this protected site and enjoy its preserved scenery.
Unwind in natural areas where you can relax and have fun. A land of water and rivers that nurtures a wealth of flora and fauna that you can explore through a wide range of activities…
The Corniche Angevine is a classified site which will offer you a splendid and breathtaking view over the Loire Valley.
The Coteaux du Pont-Barré nature reserve overlooks the Layon valley and its vineyards and covers an area of more than 8 hectares. 420 plant species, including 50 vulnerable ones, can be found there.
Discover hidden green spaces
The magical spots where you can lounge around, read, take a nap, do nothing, or even meditate!
On a beach on the Loire (reached via the Rochefort Valley) – Swimming is dangerous and forbidden
On one of the little hidden beaches on the shores of the Louet – it's up to you to find them.

In the Parc des Garennes in Juigné-sur-Loire (Les Garennes-sur-Loire): take a walk amongst varied afforested areas, wet grasslands, and ponds. The park is home to a rich variety of flora and fauna.

The Coteaux du Pont-Barré nature reserve in Beaulieu-sur-Layon with its stunning view of the Layon valley and its vineyards.
To prolong the time you spend relaxing, visit one of our wellness spaces:
The spa of the Château de l'Epinay: an exceptional setting, in a 15th-century outbuilding. Hammam and Jacuzzi, gym, natural swimming pool.
Loire & Sens : bright indoor pool, hammam, gym and massages with 'Douces Angevines' products (organic beauty products made in Anjou)
Les Plages de Loire Spa: a warm, cosy cabin dedicated to wellness and beauty. Sauna, hammam,
Jacuzzi and massages.
Every year in August, a festive celebration of hot-air balloons takes place in Brissac Loire Aubance: the Montgolfiades is a competition of a dozen balloons, organized in the Parc du Château. Exceptionally, a national or European championship takes place at the end of August: several dozen balloons take off together, creating a stunning spectacle. Take advantage of a hotair balloon flight to admire the magnificent view over the Loire Valley! Book at the Tourist Office.
Discover the wine country
Breathe in the fresh air, wander around the wine-growing region and discover its many facets. Landscapes that change with the seasons, men and women of character, traditions, stories, risk-taking, cuvées, vintages, encounters, unique experiences… The Anjou wine-growing region has more than one face, and it'll leave you with a thousand and one memories, guaranteed!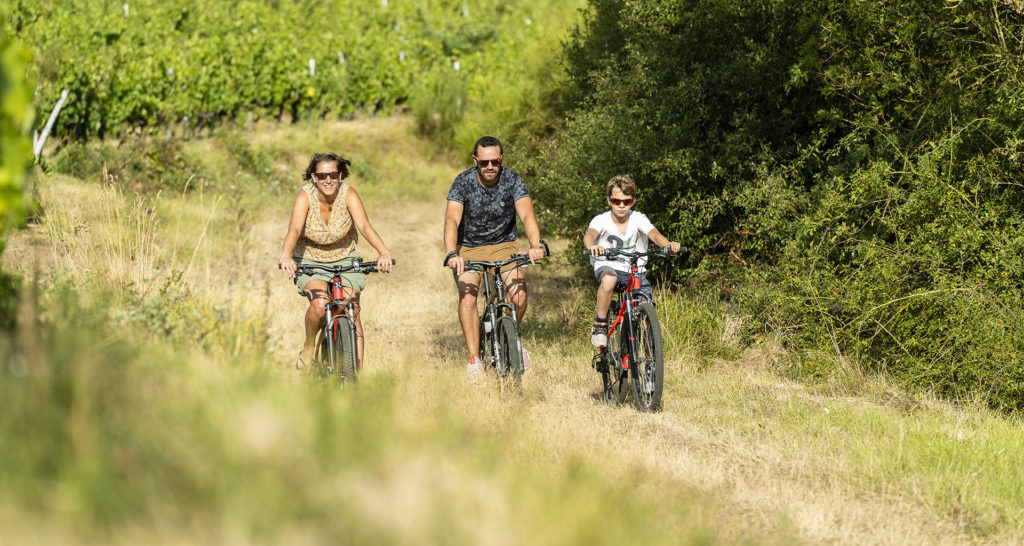 Tasting a Coteaux du Layon or a Coteaux l'Aubance wine is like seeing a sunset sparkling orange on the waters of the Loire, like enjoying a cool breeze at the height of summer; it means enjoying 'la douceur Angevine' (the sweetness of Anjou) while savouring a moment of indulgence. It's a moment of happiness to be shared: with friends on the terrace of a bar or outdoor café, at a wine producer's place on holiday, with your family during a picnic, or at home with someone special!
Awaken your senses and discover an art of living… Of the several grape varieties found in the area, two of them – Chenin and Cabernet Franc – are used in major appellations. Many cellars, labelled Caves Touristiques, welcome you to discover and taste their range of nectars.
Explore the vineyards a little differently!
By Solex powered bike
By horse-drawn carriage
By mini train
With sled dogs
By Segway
In an old-style camper van
'Sentier Sensoristique du Moulin' (Le Moulin Sensory Tourist Trail)
An introductory discovery path at the Château de Bois Brinçon
With Valerie, a local guide
By using all 5 senses with Le Secret des Papilles (The Secret of the Taste Buds)
By taking to the air in a microlight aircraft or a hot-air balloon
The Anjou wine and village routes Take time out and discover beauty everywhere: explore the Anjou wine and village routes. Feast your eyes and treat your taste buds. The itinerary will waken your senses and stimulate your curiosity. Give in to your desires, stroll through charming villages, wander through the vines, and don't hesitate to knock on winemakers' doors.
Choosing magical and top-secret escapes
If you want to explore out of the ordinary, charming and secret locations, we can offer you exactly that right
here.
The whole house is talking about it: craft shop, tea room, brunch & aperitifs.
Patine & Popote: « Patine [buff up] because I buff up old furniture and objects. I do this because I am a bargain hunter and I buy many selected items from second-hand shops. Popote [cooking] because I run a tea room where you can snack on something sweet or savoury at any point of the day. You will also find exhibitions and workshops for interior design, cooking, etc. Finally, this all takes place at my house and in my garden, so when you visit you can meet cats, dogs, chickens, children, parents and friends… It is a friendly and family oriented place waiting to be discovered!
Dinner and a show in a restored former wine storehouse. It's definitely worth going out of your way for its warm, friendly, tasty atmosphere best enjoyed with a side order of song.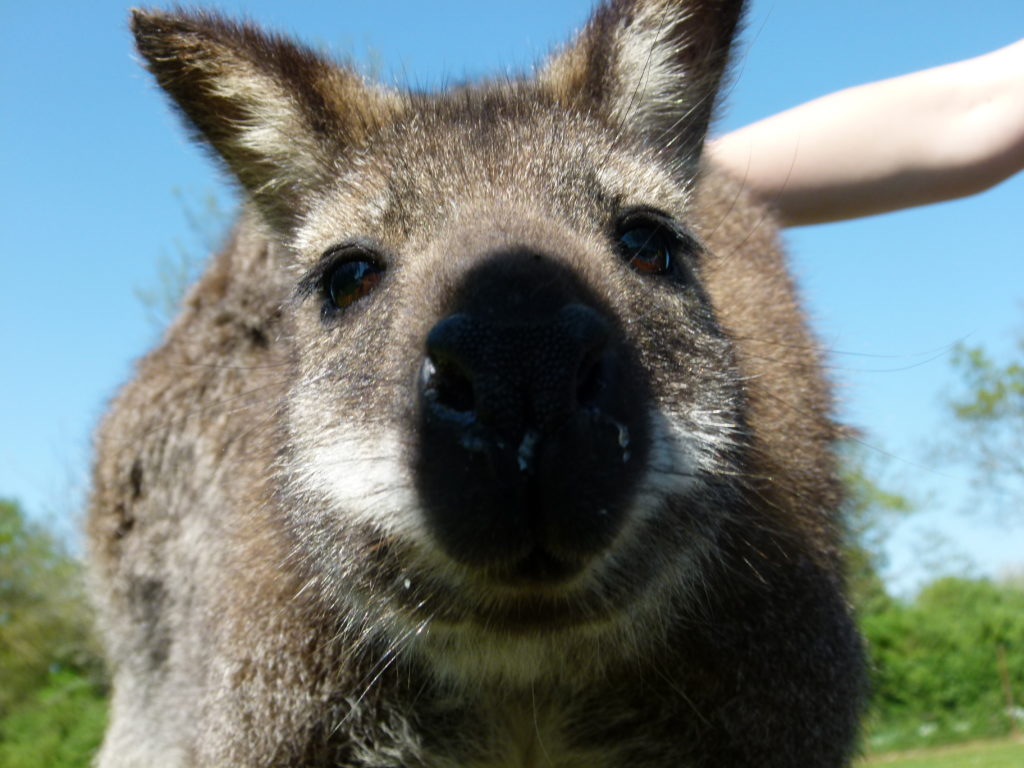 Le Manoir de la Caillère: Richard Rak's contemporary art gallery located in a cave. Dive into his strange and poetic world – it won't leave you unmoved…
Boule de fort and boule de sable: Discover the traditional games – boule de fort and boule de sable – which
go back to the time of the bargemen. Tempted to have a go? You can! Ask us for the addresses.
Reach for the stars… With the observatory in St-Saturnin-sur-Loire
Our gems!
Travel back in time with a visit to our chateaux – furnished and still inhabited today! : Brissac and Serrant Pet the wallabies at the Jardin des Kangourous.
Discover the world of wine at Musée de la vigne et du vin d'Anjou (Anjou Wine and Vineyards Museum)
Enjoy some family fun at the Parc de loisirs de l'Etang (L'Etang Leisure Park)
Meet a winemaker and sample their wines
Go fishing and have a picnic by the Loire
Travel along the Louet in a canoe and stop off to take a dip
Take a trip on the Loire in a traditional boat, with a pre-dinner drink at sunset
Stroll around our delightful certified Petites Cités de Caractère (Small Towns of Character) and Villages de Charme (Charming Villages)
Get your trainers on and head off for a ramble around the Coteaux du Layon vineyards and admire the amazing views over the vines
Explore the Village d'Artistes (Artists' Village) in Rablay-sur-Layon
Be a part of the Montgolfiades in Brissac and enjoy the magical spectacle of the hot-air balloons taking to the air
A magical trip on the Loire
With the Loire running alongside it and the Layon running through it, our region is very much a land of water and rivers – as well as a land of fresh air and vineyards. The Loire, known as the Royal River, is listed as a UNESCO World Heritage Site as far as Chalonnes-sur-Loire. Even if you can't swim in the river, you can still enjoy being carried along by the current in a traditional craft, canoe or kayak.
A dream weekend on the banks of the Loire, the magic ingredients:
Get settled in a cosy B&B with a view of the Loire
Enjoy a sunset getaway on a traditional Loire boat
Relax on a beach on the Loire – and don't forget the picnic basket
Enjoy a riverside treat at one of our open-air cafés
Every way to explore the Loire:
By boat: for an hour or a day, with a pre-dinner drink at sunset or with a winemaker, there's something for everyone
On foot: for relaxing walking routes along the Loire (ask us for the maps, they're free!)
By bike: to discover part of the la Loire à Vélo (the Loire by Bike) route (bike hire on page xx)
By canoe, to be at the heart of France's longest wild river
By carriage, for an authentic, romantic trip
Loire by bike
If you feel like an adventure, plan your next stay by going to: https://www.loireavelo.fr. Create your route, select the service providers with 'accueil vélo' certification and save all the elements in your logbook ('carnet de route').
La Vélo Francette
We love its 600 km of marked routes from Normandy to the Atlantic!
Towards the east, we meet up with La Loire à Vélo (the Loire by Bike) for a few kilometres at Saint-Rémy-la Varenne, for a section shared with La Vélo Francette, a route that goes from the English Channel all the way to La Rochelle. Stop off in this little Loire town and step back in time with a visit to the Benedictine Priory and its superb sculpted polychrome wood fireplace.
A trip back in time
Travel back in time and discover the wealth of local history through heritage and emblematic monuments. Vineyard cabins, watermills, prestigious castles and manors – the area abounds with original sites! Do not miss the stunning Château de Brissac and Château de Serrant with their sophisticated furnishings and sumptuous grounds.
Visit our small characterful townsRiver Loire
Aubigné-sur-Layon, a small vineyard town, lively and flowery!
Blaison-Gohier, a Gallo-Roman town
Denée, a small town irrigated by the Aubance, the Louet and the Loire
Saint-Aubin-de-Luigné, Charming village
Local art
Passionate artists, fascinating exhibitions, original works, one-of-a-kind places, there's a whole list of surprising activities for you to experience!
La Galerie de l'Aubance (Aubance Gallery) A place for free artistic expression in all sorts of forms:painting, sculpture, engraving, photography, installations, ceramics. The space is a space for dialogue and discovery, open to the full diversity of aesthetic sensibilities. Located on a height, the Gallery, open from April to September, offers a stunning view of the Château de Brissac. Upstairs from the tourist information office in Brissac, Place de la République.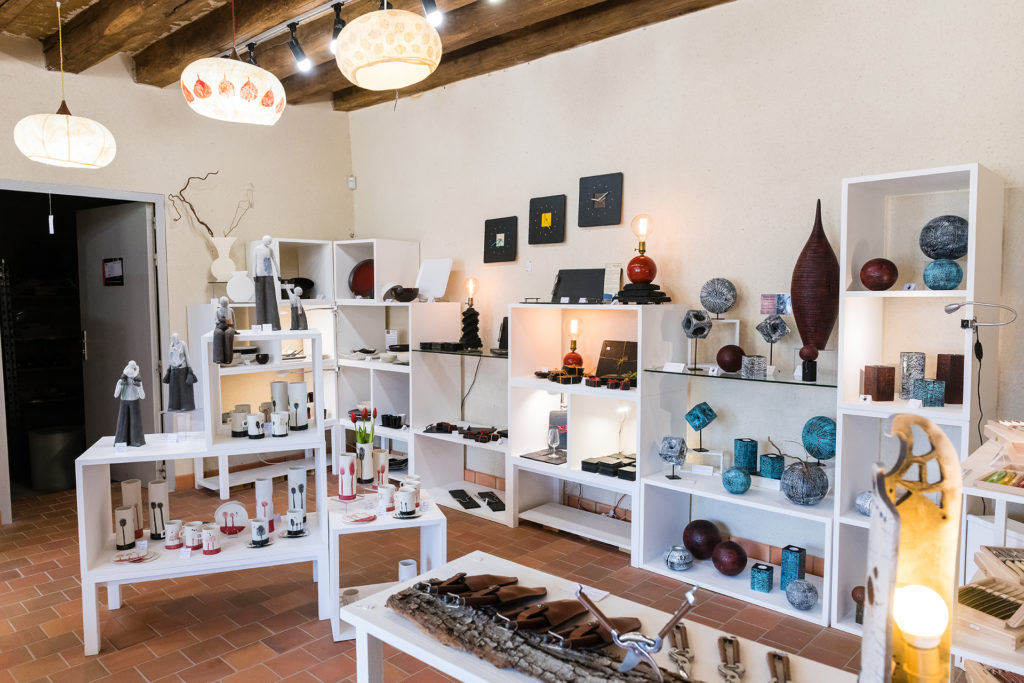 You'll be captivated by other art and exhibition spaces too: The Centre d'Art Quantique (Quantum Art Centre) and Le Faux Chai in Saint-Aubin-de-Luigné, or La Corbata Rosa in Rochefort-sur-Loire.
Visit our craftspeople's workshops – they'll tell you all about their passion, and you might even get to have a
go!
Foodies' corner
Enjoy our local cuisine! In a restaurant serving traditional or gourmet cuisine from the Anjou region, but also in quirky restaurants in a converted former mill, or on a wine estate with a view over the vines…
Taste local specialities. Surprise your taste buds in one of our restaurants or at one of our markets.
Open-air cafés: To taste fried Loire fish and other Loire specialities, try an open-air café and enjoy the view over the river with a glass of local wine in a friendly atmosphere.
Go local
Do you want to cook and taste high-quality produce that is healthy, gourmet, local and organic all at the
same time?
At the Angevin Vineyard you can choose from a variety of grocery stores and farmers' markets that are sure
to satisfy all the good-food lovers out there.
Farmers' markets:
Saint-Rémy-la-Varenne market: Come and visit this weekly market every Sunday from May to September. Stroll down rue Saint-Aubin and along to Prieuré where you can discover and buy products from Anjou and elsewhere. Local producers and craftspeople are ready to chat with you.
Petit Faîteau market in Saint-Georges-sur-Loire: local producers and vendors' market every Friday from 5.30pm! A farmers' market where you can meet local producers and vendors, in a friendly atmosphere, both outdoors and indoors. Let your children play while you enjoy being at one with nature, and then come and discover the abundance of products on sale.
Organic and local market in Faveraye-Mâchelles on Thursdays from 4.30pm to 7.30pm, at Place de l'Église.
Where to sleep?
In the vineyard, near the Loire, in a chateau, in a luxurious green setting or near local services, you will receive a warm, genuine welcome in one of our places to stay.